Skill International – New Zealand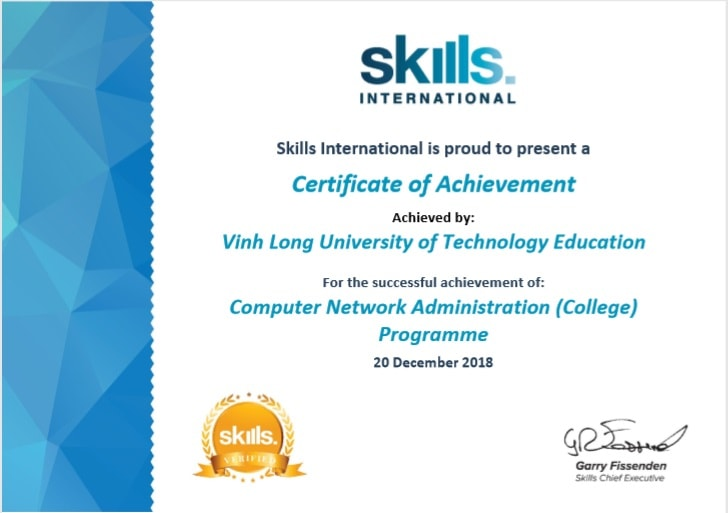 Recently, Vinh Long University of Technology and Education (VLUTE) was honored to be awarded the certificate by Skill International – New Zealand for its training program meeting international quality standards, including 4 majors: Information Technology (Software Applications and Computer Network Administration); Industrial Electrical Engineering (Industrial Electrical and Electrical Systems).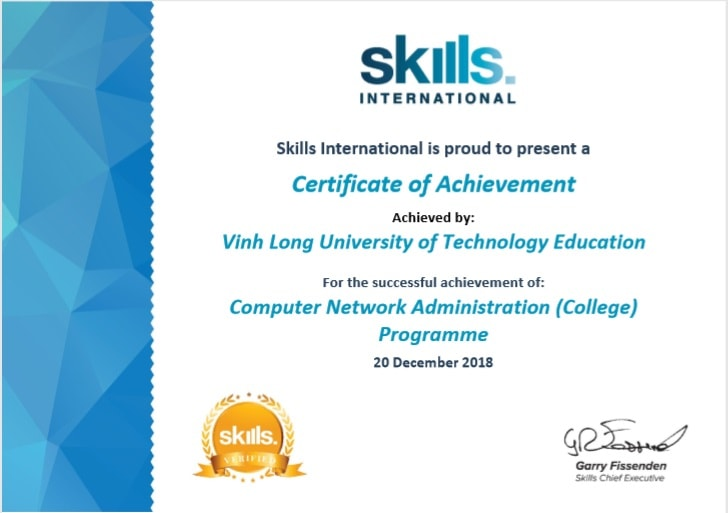 Skills International grants VLUTE a certificate that recognizes VLUTE's training program as equivalent to New Zealand and international standards. After completing the course and graduating, students studying at VLUTE are also recognized as studying in New Zealand and fully have the opportunity to continue studying and working in New Zealand as well as other countries around the world.
With this step, VLUTE increasingly affirms the training quality and brand of the University. This shows that Vinh Long University of Technology and Education has made efforts towards skill development, technical education development and vocational training to adapt to the new Industrial Revolution. The school has strengthened human resource development, taken strategic steps to catch up with technology, and breakthrough solutions according to modern trends in the digital era, contributing to improving the quality of human resources. Vietnam's power in the ASEAN region and the world.